Join our growing family of satisfied customers, including: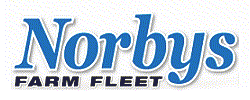 The Co-op Toolkit's comprehensive co-op advertising and vendor funds management tools deliver a major, positive impact
to your business's bottom line, by dramatically increasing your inflow of vendor funds, by maximizing your advertising
budgets, by yielding major time and expense savings with electronic document distribution, and by eliminating costly mistakes.
---
Comprehensive Vendor Master File tracks and manages all the details of your co-op and vendor funding agreements.

Captures all vendor funding transactions, including purchases, accruals, market development funds and earned rebates.

Tracks all of your advertising spending for your company and for each vendor.

Generates emailable claim forms, tracks all types of payments, credits, writeoffs and rebates.

Monitors periodic payment and invoicing agreements.

Requests reimbursements from non-participating vendors and handles collections for slow payers.

Dozens of reports are available by vendor, buyer, department and more!

Easily integrates with your purchasing and accounting systems.

World-class service includes installation assistance, training, integration and file conversion, and hotline support.

Over 20 years experience in business accounting and the co-op advertising funds management systems marketplace.

No capital investment! Subscribe now at very affordable rates. Call for details.




For more information: